ignite
church
How do I know if they're marriage material? How do I know if I am? What does a healthy relationship look like anyway? There are so many questions to consider for lasting relationships. It's time for some real talk about relationships, marriage, and sex.
Hosting New Classes!
Celebrate Recovery |

Monday Nights
6:00pm
Finding Hope |

2nd and 4th Thursday
6:30pm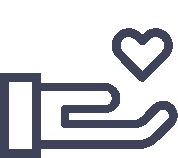 The Open.Network partners with Life.Church and each other in mission, content, and relationship to reach people for Christ throughout their communities.