ignite
church
What if becoming the person you want to be starts long before the moment you make a decision? Before you click "buy," before you take one more bite, or before you lash out at the people you love. Can the decisions you make today help you live the life you really want tomorrow? Let's learn together in our new message series, Pre-Decide.
Hosting New Classes!
Celebrate Recovery |

Monday Nights
6:00pm
Finding Hope |

2nd and 4th Thursday
6:30pm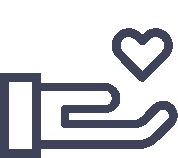 The Open.Network partners with Life.Church and each other in mission, content, and relationship to reach people for Christ throughout their communities.