ignite
church
You could do what you've always done. Choose what you want now over what you want most. But there's a Greater Reward waiting for you. Discover how to let go of the status quo and stay focused on who God says you are and what He wants for your life.
Hosting New Classes!
Celebrate Recovery |

Monday Nights
6:00pm
Finding Hope |

2nd and 4th Thursday
6:30pm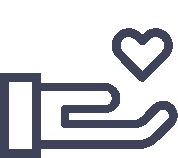 The Open.Network partners with Life.Church and each other in mission, content, and relationship to reach people for Christ throughout their communities.
Join us:
Sunday: 9:30am & 11:00am