ignite
church
No one has all the answers. That's why we need a variety of voices to help us grow. During our new series, Book Club, we'll get fresh perspectives on identity, relationships, anxiety, and more from people who have been there and wrote the book on it.
Hosting New Classes!
Celebrate Recovery |

Monday Nights
6:00pm
Finding Hope |

2nd and 4th Thursday
6:30pm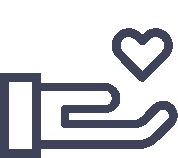 The Open.Network partners with Life.Church and each other in mission, content, and relationship to reach people for Christ throughout their communities.