ignite
church
Do you ever feel like you're not enough? Or what you have isn't enough to make a difference? Sometimes what seems insignificant at first can actually become an Overflow. During this series, we'll explore generosity in a way that encourages giving to express the abundance of God's grace in our lives instead of obligation or religious doctrine. When we live out this model of generosity, our giving becomes an inspiration to those around us and shows how everyone has something to give.
Hosting New Classes!
Celebrate Recovery |

Monday Nights
6:00pm
Finding Hope |

2nd and 4th Thursday
6:30pm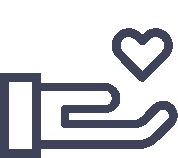 The Open.Network partners with Life.Church and each other in mission, content, and relationship to reach people for Christ throughout their communities.